Utah Auto Spa Honors Veterans With Free Wash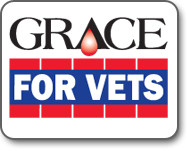 Utah Auto Spa is proud to participate in the annual Grace for Vets program – honoring veterans and service personnel with a FREE Car Wash on Tuesday, November 11.
The mission of Grace For Vets, a non-profit organization, is to honor those who have served or are currently serving their country. This international program unites the car wash industry each year on November 11. Whether observing Veterans Day, Remembrance Day or Armistice Day, we unite together as a whole, and provide FREE car washes to ALL veterans and service personnel.